How Long Do Veneers Last?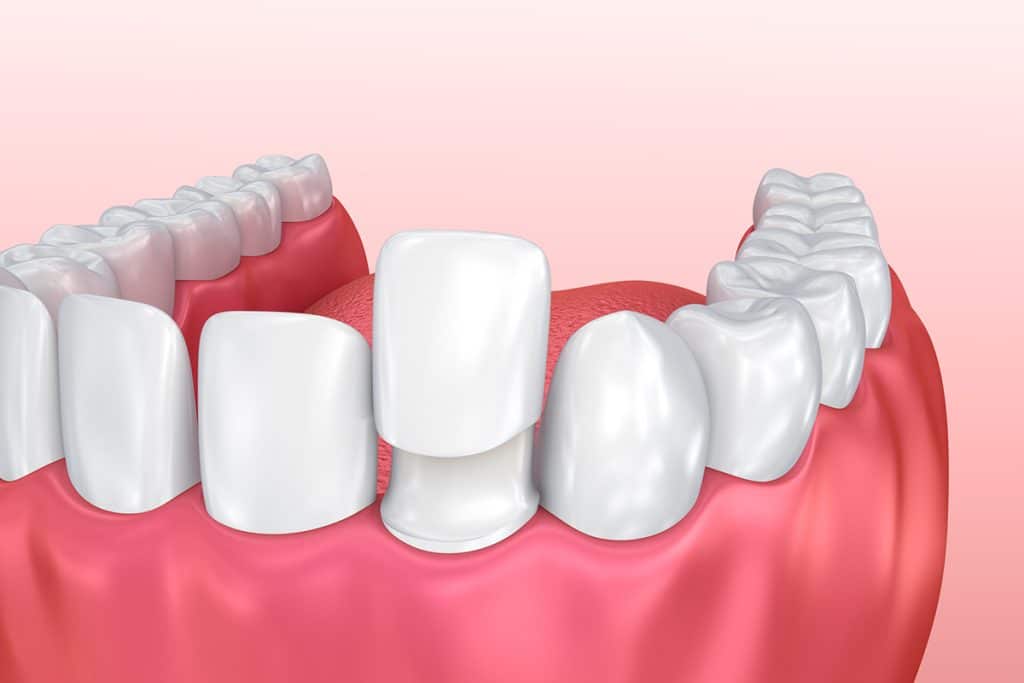 Veneers are a cosmetic enhancement for your teeth. They can conceal imperfections and give you a new and improved smile. 
If you want to feel more confident about your smile, you may be considering veneers. Some common questions include: how long do veneers last? Are veneers permanent? What can I do to make my veneers last as long as possible? Learn the answers to these questions and more before deciding if veneers are right for you.
What Are Veneers?
Veneers are thin, tooth-shaped shells that attach to the front side of your teeth. They can be made of porcelain or composite material, both of which resemble natural tooth enamel. Veneers cover the visible side of the teeth to conceal stains, chips, uneven lengths, gaps, and crooked teeth. They are not designed to be restorative, so any necessary fillings or root canals will need to be done before veneers can be placed. 
Average Lifespan of Dental Veneers
A typical set of porcelain veneers should last an average of 10 to 15 years, possibly longer with excellent care and maintenance. Composite veneers may last only 4 to 8 years. Due to the higher quality of porcelain veneers, the initial cost is higher than composite veneers. And since veneers are a cosmetic treatment, they are not covered by insurance. 
Are Veneers Permanent?
Before veneers can be placed on the teeth, a thin layer of enamel must be removed. This creates space for the veneers so that they look natural. It also helps if the surface is coarse for attaching the veneers more securely to the teeth. This means that once the teeth are prepared for veneers, they can't remain uncovered if the veneers are removed. 
Veneers are semi-permanent, meaning they are fixed to the teeth, but your dentist can remove them. As veneers wear out over time, they may need to be removed and replaced with a new set of veneers. 
How To Get the Most Out of Your Veneers
When you invest in a set of veneers, you want them to last as long as possible. Here are some tips to keep your veneers in the best possible condition:
Mindful eating.

Porcelain veneers are very strong, but they can be damaged by biting into particularly hard foods. If you want to eat something hard or chewy, cut it into small pieces you can chew with your back teeth. Veneers are stain-resistant, but they can develop discoloration over time due to the consumption of certain foods and beverages. 
Wear a night guard.

If you grind your teeth you can protect your veneers by wearing a night guard when you sleep. This is especially important if one of the reasons you got veneers is to correct the appearance of worn down teeth. 
Avoid chewing or biting non-food items.

Try to avoid absent-mindedly chewing on things like pens, pencils, paper clips, etc. These items may damage your veneers. 
Teeth are not tools.

A lifelong tip, avoid using your teeth to open things or remove tags from clothing. This is a common cause of damage to teeth as well as veneers. 
Regular dental visits.

It is important to go to the dentist every 6 months to have your teeth and veneers cleaned and examined. 
Are Veneers Right For Me?
If you're wondering if veneers are right for you, ask yourself the following questions:
Are you satisfied with your smile? 

Do your teeth look dull or discolored and teeth whitening products have not worked?

Are your teeth basically healthy but don't look their best?

Would you smile more if you felt confident about the appearance of your teeth?
Your answers to those questions should give you a pretty good idea of whether or not you should consider getting veneers. An evaluation by your dentist can determine if you are a good candidate. 
Schedule a Consultation Today
Springfield Healthy Smiles provides a wide range of cosmetic dental procedures and treatments including veneers. If you want to improve your smile, schedule a consultation today. 
Call 703-866-7000 or contact us today to learn more and schedule an appointment.
Recent Posts
Contact Us
Springfield Healthy Smiles
8338 Traford Lane
Springfield, VA 22152
Monday | 8am - 5pm
Tuesday | 8am - 5pm
Wednesday | Closed
Thursday | 8am - 5pm
Friday | 8am - 5pm
Saturday | 8am - 2pm
Sunday | Closed