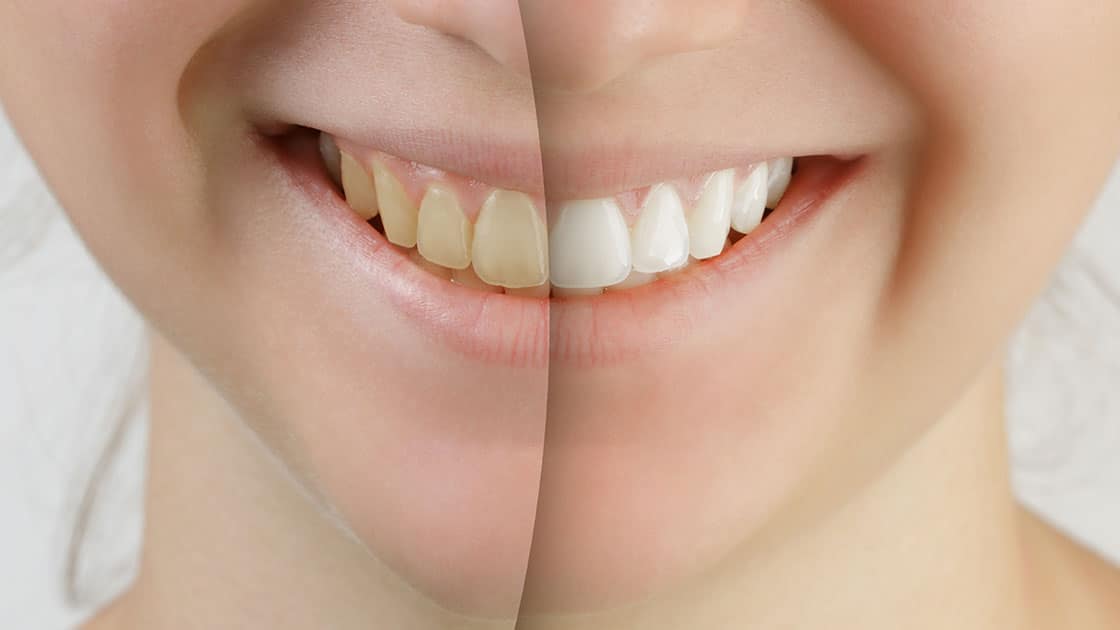 Springfield Healthy Smiles offers Zoom! teeth whitening in our office. We also offer dental-grade take-home teeth whitening kits.
To learn more, call 703-866-7000 or book your appointment now.
What is Teeth Whitening?
Teeth whitening, also known as teeth bleaching, uses concentrated peroxide to break up stains on the teeth. As the stains are broken up, a brighter, whiter smile is revealed. Teeth whitening may be performed in your dentist's office in a single visit. Alternatively, you may buy a professional-grade teeth whitening kit from your dentist to use at home.
Take-home whitening kits are typically a fraction of the cost of in-office treatments. However, in-office treatments give you results in an hour. It may take up to several weeks to see the full effects of your take-home kit.
Are You a Good Candidate for Whitening?
Patients who get the best results from in-office Zoom! teeth whitening and professional-grade take-home teeth whitening kits are those with yellow or stained teeth. Teeth that are gray due to tooth death or brown due to medication staining won't respond as well to whitening treatments. Patients with gray or brown stained teeth may be better suited for another cosmetic treatment, such as porcelain veneers.
It's important for patients who have dental restorations to know that teeth whitening only works on natural teeth. If you have dental crowns, bridges, or implants, whitening will not be effective. Patients who have dental restorations on their molars (back, rarely visible teeth) often still choose to whiten their visible teeth and love the results.
Ways to Maintain Beautiful Teeth
After you've had your teeth whitened, follow these tips to keep them looking bright and beautiful.
Use a straw when drinking coffee, red wine, colored sports drinks, tea, and soda
Brush twice daily for at least two full minutes
Use dental floss or a water flosser to floss between each tooth daily
See your dentist twice a year for dental exams and cleanings
Use a whitening toothpaste at home
Drink lots of water
Rinse your mouth after meals of brightly colored foods (red pasta sauces, etc.)
Ask your dentists for other tips for keeping your teeth white between visits
Frequently Asked Questions About Teeth Whitening
Why are whitening treatments at the dentist's office better than products in stores?
The concentration of whitening agents is greater in the products that dentists use or provide to patients.
How long does it take to whiten teeth at the dentist?
Your teeth whitening appointment typically takes about one hour.
How much whiter will my teeth be after whitening?
Zoom! teeth whitening can lighten your teeth by up to 8 shades. Take-home treatments can also lighten your teeth by several shades.
Is teeth whitening covered by insurance?
No. But you can use CareCredit financing for in-office and take-home whitening kits from our practice.